Complex Systems Laboratory: a brief history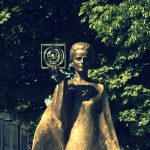 The soul of xLab was born long ago, in a land far away, i.e. around 2011 in a small room full of dreams and ideas. xLab is not a place, but a team. Over time, we had other names, people joined or left, but at the core we remained determined: we are here to change the world.
2011: CitySCAPE sees its alpha version.
2013-2016: The Emergent Multiscale Agents & Services (EMAS) Research Group works to open the world of research to exceptional students through a series of small individual projects.
2016-2017: The Complex Systems Master Program is designed.
2018: xLab receives its new name!